Our
Programs
Monthly Themes
Each month our curriculum focuses on a different theme that includes lessons, activities and projects related to that theme. In turn, parents are provided monthly calendars that inform them of all the exciting things their child will be learning about that month.
Meals and Snacks
Parents are given the option of ordering lunch from our catering company or providing lunch from home themselves. The children receive complimentary mid-morning and afternoon snacks, and pizza on Fridays. All food served is peanut free.
Daily Reports
A daily report is provided to each parent demonstrating the activities in which their child participated in, along with other events that went on during that day. Our BAND App is also constantly updated with pictures from daily activities.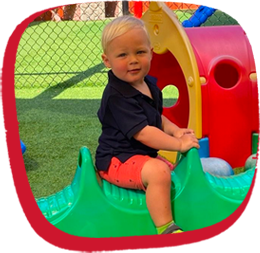 1 year olds
Young Toddlers
Our young toddler program provides children in this age group with a safe and nurturing environment, including various activities throughout the day such as art, music & movement, language development, and sensory experiences.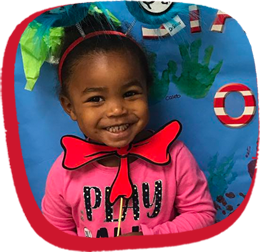 2 year olds
Toddlers
Our two-year-old program is designed to assist these independent and energetic children with basic learning concepts including mathematics, science, art and language & literacy activities. These toddlers follow daily routines with opportunities to play and improve social skills. The primary goal for this age group is to encourage development of positive peer relationships and to create a "sense of self" in a supportive environment.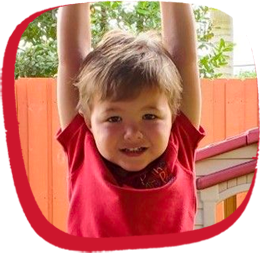 3 year olds
Pre-K 3
Our three-year-old program is designed to enhance a child's natural curiosity and aims to develop a love for learning. Our program continues to build on basic math, science, art, and language & literacy activities. This age group participates in teacher-guided group settings as well as choosing their own individual activities.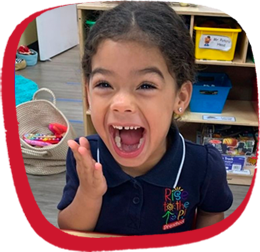 4 year olds
Pre-K 4
Our preschool program prepares children in this age group for the next exciting chapter in their life — Kindergarten. Our program builds on this group's cognitive, physical, and social development. Throughout the day they engage in teacher-guided group lessons, both small and large. They also participate in child-guided activity centers, throughout the classroom, of their choice. Daily lesson plans are developed by our teachers to create an environment where these children become lifelong learners.
Our Programs