About our
Preschool

Our Mission
Our mission is to provide a safe, nurturing and family-oriented environment dedicated to preparing children for future learning experiences. Our program includes daily activities designed to challenge young children fundamentally and academically through creative lessons.
Our Facility
Our classrooms accommodate children from 1 to 5 years of age. Our newly constructed building is bright and modern with lots of natural incoming light to every room. Most importantly, our facility is equipped with all the latest life safety features including fire sprinklers, a fire alarm system, high impact windows and security cameras. All our classrooms provide state-of-the-art equipment carefully selected to inspire our children's imagination.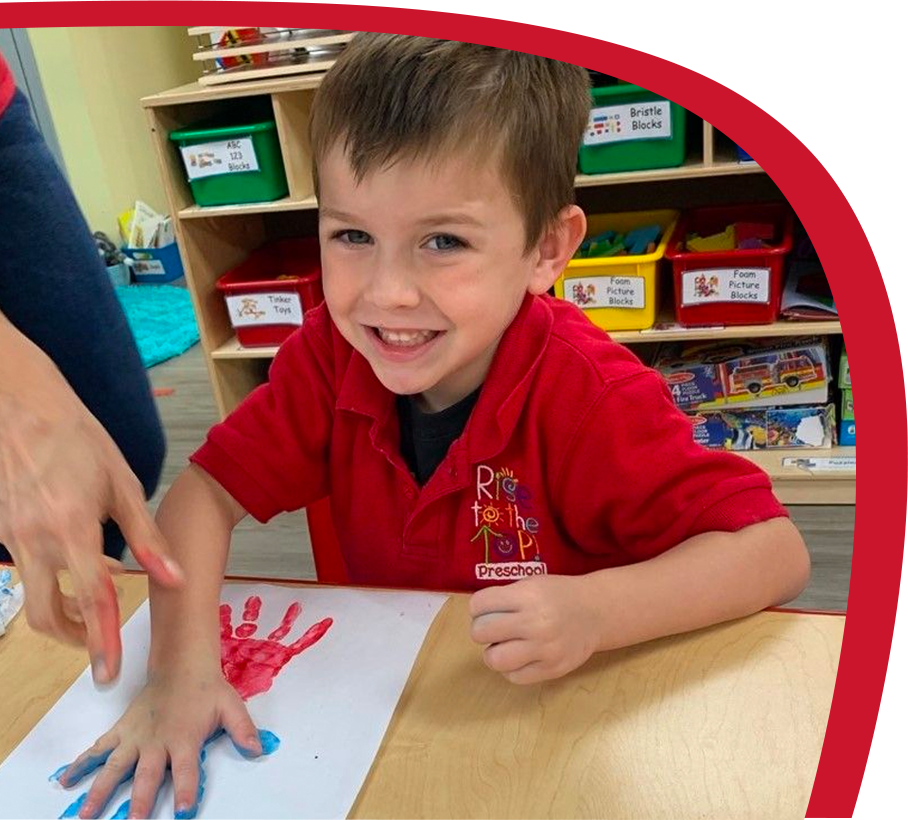 The key to learning is creating a positive environment
At Rise to the Top Preschool, we believe that the key to learning is creating a positive environment that focuses on the development of a child's self-esteem, confidence, natural curiosity, and desire to learn. We strongly believe in a team approach that involves our staff along with each parent to achieve a common goal.
We look forward to meeting and welcoming you to our family!
NOW ENROLLING
About